If you're of a certain age then you'll remember the BBC Radio 2 show "Family Favourites". For many years the show was presented by Ed "Stewpot" Stewart, who was a Radio 1 DJ and TOTPS presenter in the early 70s. Sadly Ed is no longer with us but the show is still running as a Christmas morning tradition on Radio 2.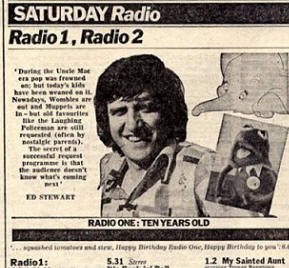 Although the title of the show took its name from music tastes, the presenter's nickname does conjure up memories of "Family Favourites" of our tastes in food. Therefore, in a recognition of the late Ed Stewart, this post revolves around the "stewpot".
Stewpots have evolved as much as kitchen technology has. There is a variety of pots from around the world that do the same basic task – allow the fusion of meat, vegetables, flavourings and water to produce a hot, hearty meal with very little input from the chef.
Whether you have a cauldron perched over an open fire, a tagine gently simmering on a gas ring, an earthenware crock pot bubbling in an oven, the programmable slower cooker realising tantalising aromas to expectant dinners or the 'boy racer' of the stewing fraternity – the pressure cooker, we all love a good stew.
Unfortunately, our hob is 'playing up' and although covered by a repair plan, British Gas, seem to be making a meal of repairing in itself (8 weeks and counting). Fortunately we have alternative kit to almost make the hob redundant or put it another, I can change the menu as to not use it.
So enter my Tefal Cook4me pot. It can simmer, brown, and pressure cook; as well as keep warm & of course reheat. I therefore present 2 recipes which I have made in said device to demonstrate, not the equipment, but the style of cooking, namely the 'one pot' method.
When you say stew, it's an almost "Marmite" moment as you either love a good stew or cringe at the thought. Chefs have dressed up or pounced up the notion, depending upon your viewpoint, with the term "casserole".
Who hasn't browned a pack of sausages, and peeled a couple of carrots and an onion, before launching everything into a slow cooker with a rehydrated pack of "Colman's" – and marvelled at their culinary skill?
I'll put my hand up! I am not ashamed to admit it. I did it on Saturday evening. Ok it was a mix of liquid, herbs, and spices, of my own blending, and the sausages were not run of the mill 'supermache' pork, but imported Greek pork with red wine sausages.
Serving sausages in a tomato based sauce or broth would normally be called 'spetzofai'. Spetzofai is a Greek delicacy of sausages served in a rich spicy tomato and peppers sauce. Alas, there was no peppers in my version so the title would more accurately, 'stifado' – stew.
"Want to you try my spicy sausage?"
This isn't a line from a dodgy 70's porno, or what passes for "may I have this dance" in certain rugby clubs on a Saturday night, along the M4 corridor. This is indeed intrinsic to the whole stew-stifado process.
Everyone has a go to spiced sausage. UK versions we seek are regional such as Cumberland or Lincolnshire. We Welsh would enjoy pork and leek, or pork and apple. Think Spain and immediately Chorizo comes to mind – Germany's garlic sausages and of course Frankfurters. Italian salamis & French 'Morteau'. What of Greece? I am pleased to say Greece produces some of the finest spiced sausages in the world. Ranging from mild to not that excessively spicy, however are full of flavour.
My sausage of choice for the stifado is native to Cyprus. Cypriot 'loukanika' are made with red wine which gives a blackish tint to the packed sausage. In no way has it the flavours of British "black pudding" or Spanish "morcilla", both of which can be used to enhance several styles of dish.
These have a pleasant, sweet taste with over tones of fennel, and the texture of a well packed sausage which lends itself to the stifado, for you know the sausage pieces will remain whole.
For the stifado itself, I prepared the vegetables – leeks, swede, carrots, potatoes and butternut squash. I crushed, dice, and fried, onions & garlic to start the caramelising process, whilst the sausages browned under the grill.
Adding the vegetables to the pot with an accompaniment of chopped tomatoes, and chicken stock and allowed the liquid to come to a simmer, at which point I add oregano, sage, parsley and mixed spices, together with salt & black pepper. As I tasted the liquor, I wanted to bring a little spiciness to the dish. Despite the amount of liquid and veg, I added 1/4tsp of flaked chillies which did the job admirably.
Finally the stage was set for the pressure cooking and 20 minutes later I had a very wet looking stew. This is the downside of modern pressure cookers, if the sensors thinks there is too little moisture, the AI (artificial intelligence) stops the cooking process. Expecting this I had already chosen my natural thickener. Two cups of rice and keeping the pot on "keep warm" setting for another 20 minutes and dinner was served.
I did grill up another batch of sausages which I allowed to cool before slicing into 1" lengths and mixing them into the stew. As is true with all cawls, stews, casseroles, and stifados, the next day is better and the day after is heavenly!
Curry in a hurry?
My second dish was more of a traditional mid-week curry. I falsely laboured under the fallacy that there was leftover chicken from the roast. I prepared chicken stock, reduced fat coconut milk, with hot curry spice mix, with pomegranates, mushrooms, sultanas, cashews, garlic, onions, carrots, swede, cauliflower and broccoli, only to discover there was no leftover chicken. I quickly filleted and diced a breast of chicken and throw in a couple of pork sausages sliced into bites. Pressure cooking for 25 minutes allowed the fusion of flavours and textures although the sauce watery, the addition of bulger wheat and an additional 15 minutes of simmering produced a tasty dinner. Cheats were made by the accompanied of McCain Microwave fries – not only quick but easy to track on Slimming World 😉
There you have it, two very different one-pot, stewpots which have become "Family favourites".
[hit_count]
Tags:
casserole
,
Easy
,
Family
,
fast food
,
Greek
,
Indian
,
Quick
,
sausages
,
Slimming World
,
Stew
,
Tasty